Dupont Sustainable Solutions
As Art Director, the challenge is re-using set walls to configure the needs of the project and to design them to meet the criteria of the subject matter geared toward safety driven scripts. The color palate and over all design concept along with set dressing these working environments was my focus. I have done countless projects for this wonderful company and also work as the Wardrobe Stylists on some of the projects on occasion.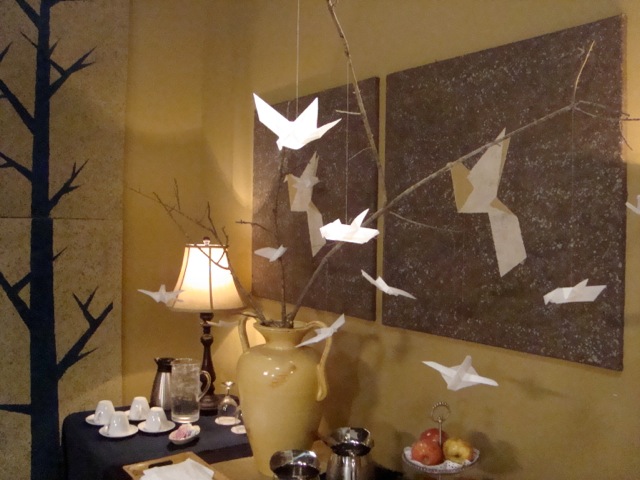 "Ethics Training" Conference Room Set
 This conference room set was on a sound stage.  The walls were moved into the desired configuration to simulate a conference room in a hotel environment.  The majority of this training video was in this one set, so I wanted to make it visually appealing to keep the attention of the audience.
 I felt by bringing outdoor elements inside it would create the feeling of openness.  By creating the tall panels it would add height to a small room.  By doing so, the tall trees would create interest and visual appeal.  I made all of the stencils and added the origami element of the birds to enhance the elements of nature.