The film industry tends to slow down during the winter months. This gave me the opportunity to take advantage of some international traveling to brush up on some art history and culture!  Rome and Florence is perfect this time of year.  With weather in the 60's, I had lots of opportunity to walk the city streets, visit churches, and take in historical landmarks.  What's culture without taking in some shopping and gelato?  Leather may be on trend in the states, but Italy is the leather mecca of the world. Peruzzi leather has been around for generations.  I loved shopping here. While being fitted for a custom leather bomber,  the salesman says to me, "If it's too long we tailor it just for you, we do all alterations on site and deliver to you same day." "Prego"!
 "Hannibal" filmed in 2001 was shot on location in Florence and in my home state capital of Richmond, Virginia. I had a fantastic time walking the streets and seeing the locations featured in the film. I had the privledge to work on "Hannibal" as a set dresser when they were filming in Richmond. Being in Florence brought back many memories of being a part of this iconic film.  I even ate at the restaurant , "Quatrro Leoni" (Four Lions) that still has an article on Anthony Hopkins and the making of the movie, where he frequented while on location!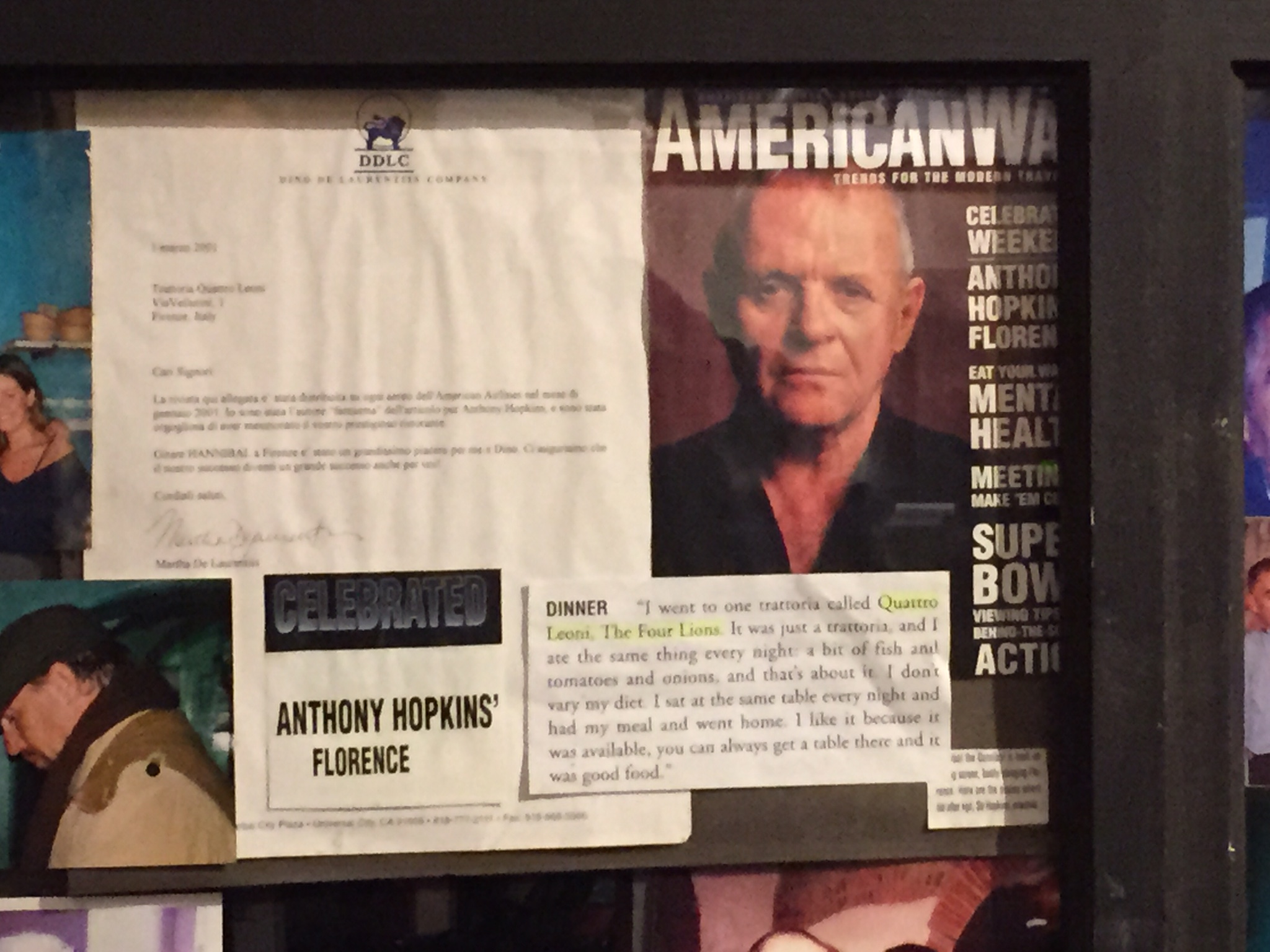 I can't forget to give honorable mention of Michelangelo, seeing the Sistine Chapel in Rome also, was by far the most unforgettable moment on my trip!  They no longer allow cameras inside the chapel which was disappointing for me, but I am eternally grateful I got to see it.