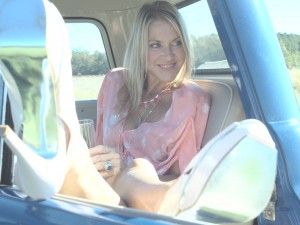 Born a contractor's daughter, I grew up around construction sites and floor plans. I knew at a very early age
I wanted to be an Interior Designer. As a child I would build tree houses with my Dad's scrap lumber. Some would say I was tomboy growing up, tough as nails and not afraid to try anything as a rural farm girl in southwestern Virginia. In 1991, I graduated from Radford University with a B.S. In Interior
Design with an Art minor.
My very first feature film appearance was on "Lassie", directed by Daniel Petrie. As the stand-in for Helen Slater, and as an extra, I was taking in every department and studied this whole new world of filmmaking.
I knew this is where I was meant to be. This experience changed the direction of my future.
My first Art Director's position was a true training ground in television. As Art Director, I would location scout, art direct, prop and act as the on-set dresser, and find picture cars for all episodes of four seasons of
"The New Detectives", " F.B.I Files", and "The Prosecutors". In between these shows the same Production Company, New Dominion Pictures, landed another series called "Ghost Stories", a television series with 26 episodes and I was the on-set dresser. Attention to continuity and being close to the D.P. taught me a lot about foreground and playing to the camera.
I landed my first feature gig as the Set Decorator Coordinator on "Random Hearts" with Harrison Ford.
I then pursued my Set Dressing career to work my way up the ranks to Set Decoration Buyer and eventually Set Decorator. Set Dressing many feature films in my thirties include "Hannibal",
"Gods and Generals", "Syriana" and "Wedding Crashers" just to name a few and most recently, Steven Spielberg's "Lincoln".
I have been Set Decorator buyer on Disney's "Step Up", "National Treasure 2", and "Body of Lies".
Set Decorating Credits are "Cry Wolf", "We Fight to Be Free", a historical piece on the life of George Washington, shown daily for history buffs that visit his home place in Mt. Vernon, Virginia. This particular project was invaluable. Every last item had to be true to the time period. Much research and tracking down vendors and finding all the set pieces was an extensive thought out process. This was a great learning experience to lend attention to detail. The Ladies of Mount Vernon had very high standards and I was scrutinized daily, but with mutual respect, by the end they were very proud.
Being an art director, decorator, and buyer, I have an extensive amount of vendors from every time period!
My resources range from Philly down the eastern seaboard of Virginia. Having worked in Richmond, Baltimore, D.C., Northern Virginia, and Tidewater I have a wonderful rapport with many vendors! I also have known Andy Edmonds of the Virginia Film Office for many years.
I have worked on numerous commercials and history specials as Art Director and Costume Stylist, along with photo styling for Virginia Tourism. I have been a Virginian all my life with a brief move to Los Angeles from 2002-2004. I moved to L.A. to pursue my dreams in Set Decoration. I finally landed my first feature film, with Parker Posey, Danny DeVito, and Paul Rudd, "The Oh in Ohio". Never on the big screen unfortunately, but again it was a great learning experience. After its completion I moved back to Virginia, where I longed to be.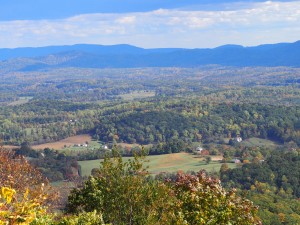 When I moved back I began to dabble more in Costuming. More on commercials and Industrials as
a stylist. This led to working on "Unanswered Prayers", written and produced by Garth Brooks.
Along with another time piece "Abolitionists" for the History Channel.
Currently I am Art directing an independent movie, "Blood and Circumstance" while working the second season on Kevin Spacey's "House of Cards" as the assistant prop master, along with serving my third season as Lark McCarthy's stylist on "Inside E Street" on PBS.